Profiles, Photos, Videos of Successful Filipinas (Pinay)
September 18, 2007 on 2:26 pm | In
Pinay Actress
|
Haha. Back to square one again. Trying to avoid Vanessa Hudgens, and where do I find myself again? Back to talking about Hudgens, that's where. This time its Miss Hudgens' Say Okay photoshoot. I think she's posing in some  bowling alley/arcade/ teen hangout place. I love the smoky colour effects in the background.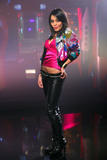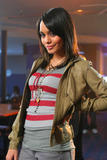 Related Posts
2 Comments »
RSS feed for comments on this post. TrackBack URI
i luv u . u r sooooooooooooooo pretty vanessa hudgens i luv u sooooooooooooo much i think u r the sexeest girl in the world

hawt! and it doesnt hurt that zac efron is her love interest. hawt!

Comment by skyanne — April 3, 2008 #
Leave a comment
You must be logged in to post a comment.