Profiles, Photos, Videos of Successful Filipinas (Pinay)
June 10, 2007 on 10:17 pm | In
Pinay Model
|
Kelsy Nakamatsu is from Kaua'i in Hawaii and is of Japanese and Filipino descent. This 23 year old pinay is an aspiring model who decided to pick it up after being approached several times a few years ago. She says on her modelling profile  that she got inspired from the "pure depth and emotion that a photo can portray." She loves "artistic, edgy, creative photos." Good Luck to her. Enjoy the photos of Kelsy.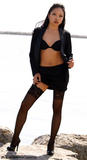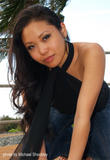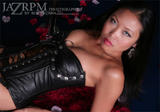 Related Posts
No related posts
No Comments yet »
RSS feed for comments on this post. TrackBack URI
Leave a comment
You must be logged in to post a comment.